Armadale Fitness and Aquatic Centre has four pools, a wellness suite as well as a water play area for the kids.

Outdoor Pool

The outdoor 50 metre pool is an eight lane Olympic size pool with wheelchair ramp access. The pool has both a shallow and deep end ranging from 1.1 metres to 1.8 metres in depth. The outdoor pool will be available for year round swimming as it will be heated between 27 degrees to 28 degrees.
 

Leisure Pool

The outdoor covered leisure pool is heated at 32 degrees and ranges from 0 to 0.9 metres in depth. This pool is split into three main areas:

Beach style entry pool with 'lazy river' and baby pool swim area, perfect for leisure activities for families with young children.
The 'learn to swim' zone caters for younger children aged 0 to eight years participating in Swim School.
The 'walking lanes' are primarily for walking, slow swimming and rehabilitation activities providing an enjoyable and relaxed experience for rehabilitation exercises, older adults and non-swimmers.

Indoor Pool
The indoor pool is a 25 metre, eight lane pool and is heated between 28.5 to 29.5 degrees. Ranging from 0.9 metres to 1.5 metres in depth, the indoor pool is fitted with wheelchair ramp access making it accessible to people of all abilities. The indoor pool caters to Swim School, recreational and lap swimmers, aqua aerobics classes as well as local swimming clubs.
 
Program Pool

Heated between 33 degrees to 34 degrees the program pool is a heated pool specially designed for people who require warmer water temperatures for therapeutic purposes and ranges from 0.8 metres to 1.25 metres in depth. Our program pool is ideal for rehabilitation.

An age restriction applies of 16 years or older, unless as part of an Armadale Fitness and Aquatic Centre approved program or specific aquatic rehabilitation.
 

Wellness Suite

Our wellness suite boasts a sauna, steam room and spa designed for relaxation and rehabilitation. These facilities aid with the release of impurities from the skin. 

An age restriction applies of 16 years or older.

Due to the size of these areas, a maximum of 5 people will be allowed in these areas at any give time.  

Ashi-Yu
What is an Ashi-Yu you ask? Ashi-Yu is Japanese for footbath and is usually formed with a small bathing pool filled with hot spring water for people to sit around and soak their feet. Our outdoor Ashi-Yu is heated between 30 degrees to 32 degrees and provides an oasis for visitors to relax and enjoy the flow of water over their legs.
 
Water Playground
Our heated outdoor water playground is an interactive entertainment area for the whole family featuring modern water play installations, water fountains and sprays. Our zero depth splash pad is a safe environment for babies and toddlers to enjoy some water fun in a shaded area.
Water Inflatable Obstacle Course

Kids aged 6 years and above are guaranteed to enjoy slipping, sliding and climbing. The water inflatable will be available throughout the summer school holidays from 7th November 2020. The inflatable will be available on weekends between 12-3pm(subject to private birthday party bookings and public holidays).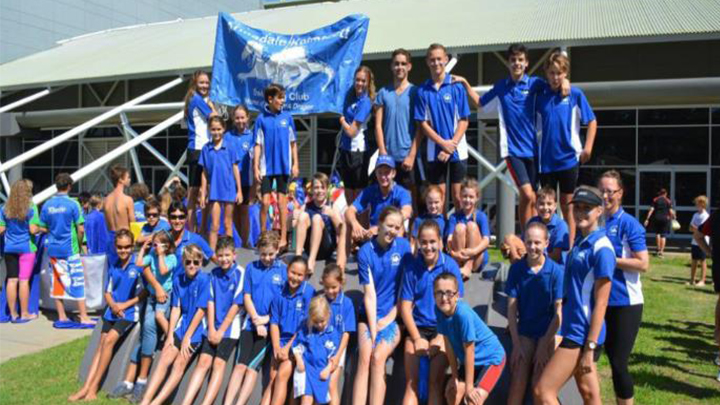 Armadale Kelmscott Swim Club
Armadale Kelmscott Swim Club is a family friendly, social and competitive Swimming Club run by dedicated volunteers. Based at Armadale Fitness and Aquatic Centre, the Club offers fully accredited coaches for recreational and competitive swimmers as well as Junior, Intermediate and Senior Squads. Children and adults of all swimming abilities are welcome.  
For more information visit the Club's website or Facebook page.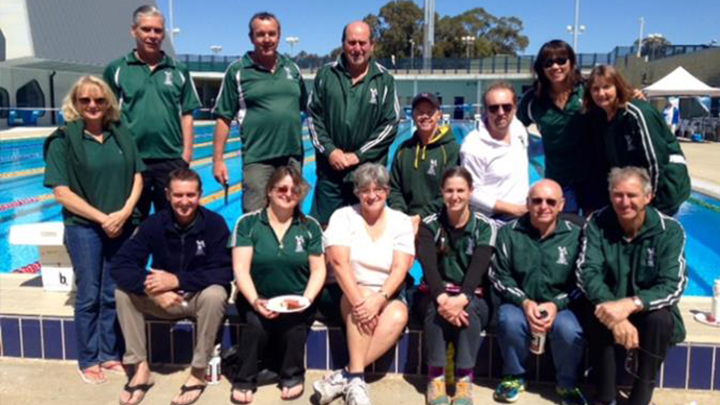 Armadale Masters Swimming Club
Armadale Masters Swimming Club is an Australian wide nonprofit organisation, which encourage all adults to swim regularly in a safe and friendly environment. Based at Armadale Fitness and Aquatic Centre, the Club hosts and attends swimming training and stroke correction sessions, LiveLighter Carnival swim meets, open water swims and social activities throughout the year. Members also develop skills in coaching, officiating and administration.
For more information visit the Club's website or Facebook page.